At DBaC this sense of loyalty runs deep in our culture. After 20 years of service an employee receives a Rolex as a thank you for this loyalty. Three employees have received a watch so far. One will receive it in the next year and five in the year after. That is 11 employees out of a staff of 30 full time people. In this ever changing world what does it take to keep team members loyal?
Treat them with respect. Reward them for excellence. Respect their ideas.
But how does that translate to value for our clients? Our culture of excellence translates into jobs being done on time and within budget. Teamwork developed over decades translates into a very efficient and well supervised jobsite – and client satisfaction.
---
John M. Curci
Construction has been in our founder's life for as long as he can remember. His grandfather, John Curci, was a citrus farmer turned real estate developer who loved to build. John adopted this passion and spent his summers in college at UC Berkley working as an Assistant Superintendent for Warmington Homes while getting a degree in Urban and Architectural Study from UC Berkeley. Loyal to the core, after graduating with honors he went back to Warmington to work as a Superintendent and then a Purchasing Agent before leaving for Davcon Inc to become a Project Manager and start his exclusive focus on tenant improvement construction.
John left Davcon in 1991 to start DBaC, Inc because he knew he could use his architectural background combined with his construction experience to provide tenants the corporate home they wanted, even if they couldn't articulate their vision exactly. He could bridge the gap between their vision and their home for their place of business. The founding principles remain – get it done on time and within budget and constantly communicate with the client throughout the process. Those principles served him well on the early jobs when he was doing everything from initial demo work to project supervision and they remain today as he oversees a company that has consistently billed over $45 Million a year since 2013. But things haven't changed all that much for our founder. If you need to find John today, look for him in his truck out on job sites making sure things are being done the DBaC way.
---
John Somers
As Vice President and Senior Project Manager, John Somers oversees a seasoned project management and supervision team while handling some of DBaC, Inc's most important clients. With over 25 years at the company John has turned anticipating the needs of our team, subcontractors and clients into an art all while attacking obstacles as they arise with his straightforward, no-nonsense style.
After graduating from UC Berkeley in 1994, John spent a year at Slater Builders before joining DBaC, Inc as a superintendent. He has assisted in tremendous growth with the company, through revenue and, more importantly, through our thorough and professional approach to our clients. His many successes include:
Applied Medical
Combined Contract Amount: Over $70 Million (2003 – present)
Construction Type: Built out multiple manufacturing areas for all aspects of their production of both metal and plastic instruments. Built out clean rooms, office space,commercial kitchen, lunchroom and dining facilities.
Young's Market
Contract Amount: $10.7 Million
Construction Type: 74,000 sq.ft. build out for Young's Markets new corporate offices. Project included full commercial kitchen, three bars, rooftop garden and high end executive office suites. Project also involved a complete remodel of the site, replacement of the parking lot with a new concrete lot, and a new decorative plaster building facade.
Option One Discovery Center
Contract Amount: $5.8 Million
Construction Type: Shell build out of four buildings (approx 250,000 sf.) including a 6,000 sq. ft. data center and exterior generator enclosure
---
Matt Veltre
Like the rest of the project management team, Matt Veltre offers our clients decades of experience and us at DBaC decades of loyal and excellent service. After a distinguished and productive career at Coffman Construction and Miller Constriction that started in 1981, Matt brought his passion for client service and attention to detail to DBaC, Inc 25 years ago in 1997. Rather than describe Matt's value to the organization ourselves, we thought a client could do better:
"There is nothing Matt cannot or will not do to get the job done right. His attention to detail is exceptional and something I truly value and personally embrace. I have very high standards when it comes to the overall quality of the work and the overall finished product and Matt constantly works toward that end. No matter how trivial my request is to change something or do something different He gets it done with a smile. He is the most professional, accommodating, creative and top shelf individuals I have come to know." Joe DiCorpo, Motorcycle Industry Council.
Some of Matt's other accomplishments include:
La Jolla Group/O'Neil
Contract Amount: $3.4M
Construction Type: 70,000 sq. ft. tenant improvement and warehouse distribution.
Asics
Contract Amount: $1.4M
Construction Type: 50,000 sq. ft. tenant improvement.
Arbonne
Contract Amount: $2.75M
Construction Type: 145,000 sq. ft facility (49,000 sq. ft. tenant improvement.)
Metagenics
Contract Amount: $1.3M
Construction Type: 45,000 sq. ft facility
GE
Contract Amount: $1.6 M
Construction Type: 30,000 sq. ft facility
---
John "JP" Peschelt
JP brings over 40 years of invaluable construction experience to the DBaC team. In those 4 decades, he has completed over 7 million square feet of new construction and tenant improvements and is an active participant in project management for office, medical, retail, industrial/high-tech and renovation projects. JP brings an unflappable demeanor and a depth of knowledge that is unparalleled.
​JP is a local product, he graduated from Newport Harbor High School and matriculated to the University of Southern California, where he played varsity basketball under the great Bob Boyd. Along with being an expert on all things construction, JP is an accomplished sailor. He has been a part of many TransPac, and other, race teams. He has been married for 38 years and has three grown children: John Jr, 36 (and a renowned sailor himself), Heidi, 33 and Jessica, 29.
His many construction successes include:
Temple Beth El, Aliso Viejo
Contract Amount: $8.1M
Construction Type: 65,000 square foot renovation consisting of sanctuary, chapel, school, classrooms, administrative offices, full service kitchen.
Discovery Science Center, Santa Ana
Contract Amount: $6.6M
Construction Type: 60,000 square foot science learning center including 40,000 square foot renovation of existing two-story building, 20,000 square foot building addition, steel framed thematic cube measuring 64 feet on a side and site development, tenant improvements.
Latham & Watkins, Costa Mesa
Contract Amount: $2.6M
Construction Type: 44,000 square feet of high-rise office space for major law firm.
---
Nick Vaters
Nick Vaters is the newest Project Manager for DBaC Inc but he is not new to the business at all, with over two decades of construction experience. Nick has done everything from building a home from the ground up to working on TI jobs of over $20 million. Nick says it isn't the size of the job that matters – but taking pride in every job, big or small.
​Nick grew up in Downey and has a second career as a musician. He has played most prominent Southern California venues including The Roxy, The Troubadour, The Observatory in Santa Ana and the Sunset House of Blues. Nick is married to Jaclyn and they have two children, Gia who is 6 and Nico who is 4.
Notable Jobs:
SmithGroupJJR, Downtown Los Angeles
Contract Amount: $1.7M
Construction Type: Los Angeles office of architecture and project management firm. Used core branding elements combined with an LA aesthetic.
Mr. C Hotel Residences. Beverly Hills
Contract Amount: $8.8M
Construction Type: 16,705 square feet of condominiums throughout one structure with four levels above grade and one level below grade. 5 luxury stay units.
Hotel Figueroa, Downtown Los Angeles
Contract Amount: $30M
Construction Type: 268 hotel rooms, 63 of which are suites. Large lobby social area remodel, plus an outdoor pool, five restaurants and bars, and in-room dining.
---
Nick Curci
Nick is John's son and started working for us in the summers through college. He graduated from UCSB in June of 2015 and started with us that summer as a superintendent. As a superintendent, he helped run our large Bunim Murray project in 2016, built out multiple suites for Kilroy in Santa Monica, and several Irvine Company jobs in the Orange County area. Since then he has progressed through the company and is now in the office working as a Project Manager, learning from some of the most experienced individuals in the business. Over the last two years, Nick has already found great success as shown in notable projects for:
City Tower, Orange CA
Combined Contract Amount: $4.8 Million (2017-Present)
Construction Type: Class A Office building renovations, including a new gym, lobby and patio upgrades, Spec Suites, Tenant Improvements, as well as other capital improvements like elevator lobby and mailroom upgrades.
Boys and Girls Club of Orange County and Metro LA
Combined Contract Amount: $4.1 Million (2019-Present)
Construction Type: Renovating existing Boys and Girls Club facilities in Orange County and Los Angeles, with new STEAM labs, enrichment centers, restrooms and gym's.
---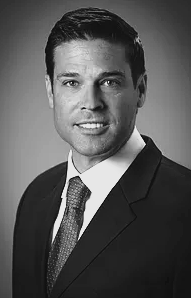 Dave Glatfelter
We value experience and loyalty here at DBaC and in our new project manager we know we get both. Dave Glatfelter recently joined the team and he is bringing 21 years of project management experience with him, with a total of 28 years in the construction business. But 1991 wasn't really the start of Dave's construction experience. His father owned a concrete business and Dave was helping with pours back when he was 12 years old. Over his career Dave has really done it all and when asked what the most rewarding job has been to date he immediately answered taking a total of 49 luxury homes for Warmington Homes project in Scripps Ranch from conception to completion with some real pressure to finish up in 2006. To supervise the project from planning and entitlements to last unit sold is something to be proud of. Dave was born in Pomona, Ca. but raised right here in Newport Beach.
---